Your Rights To Health & Safety: A Guide For Tenants & Their Home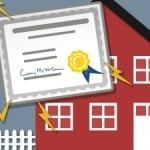 You can use this as a viewing checklist when you're looking at your new rental property for the first time.
Or simply ask your letting agent or landlord to confirm the property you're considering applying for has all of these elements covered.
No matter what, it is important that you recognize and protect your rights; this guide will help you know how.
Table Of Contents
1.   Introduction
2.   Internal Health & Safety Common Hazards
–   2.1   Mould
–   2.2   Damp
–   2.3   Space, Light & Noise
–   2.4   Security
3.   Potential Accidents In Rented Property
–   3.1   Floor & Paths In Good Order
–   3.2   Plug Sockets Are Loose
4.   Safety Requirements
–   4.1   Gas Safety
–   4.2   Smoke & Carbon Monoxide Alarms
–   4.3   Electrical Safety & Certificates
5.   Repairing Obligations
6.   Resources
Introduction
First of all it's necessary to note that the law changes regularly with regards to Health & Safety Requirements and 'must have' elements.
Some of these below will be legal requirements that your landlord and letting agent must ensure the property has and is legally obligated to provide.
Others are best practice and help ensure the property is maintained and comfortable during your tenancy but aren't necessarily requirements by law.
We have however included them as they are important elements to have and at least consider or inquire about for your future home.
Internal Health & Safety Common Hazards
These are the most common issues rental properties (and indeed any property even owner-occupied) can face, generally they're easy to resolve and as a tenant it's good practice for you to recognise these problems and to try and spot them early on, so you can raise them to your landlord or letting agent.
Mould
Problem –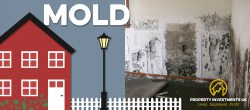 Damp & Mould is very common and is easily caused by condensation build up in homes with a cold:warm air imbalance and/or poor air flow.
Every home creates plenty of moisture; baths, showers, kettles, ironing, cooking even breathing.
This moisture expels in to the air and generally when moisture held in warmer air meets a cold surface like a window or wall, it condenses in to water droplets.
If this happens regularly mould may start to grow, usually appearing on cold walls, window ledges or surfaces.
It can affect your health if left and not dealt with, by causing respiratory problems, allergies or asthma.
Solution –
Thankfully it's generally very easy to treat.
One answer is to produce less water vapour and moisture in your home.
This may not be that practical for a busy family home, so the second option is to not let the moisture that is created spread around the house.
Having an air vent or a small window open when having a shower or cooking tea with pots on a hob is a very simple and easy solution for this, this will draw moisture outside.
In addition keeping the central door shut in these areas during these activities and putting lids on pans when cooking will help reduce the moisture in the air spreading throughout the property.
A third option is to keep our home well ventilated and warm.
These may sound counter intuitive but a well ventilated home doesn't mean a cold home.
Trickle vents in windows can help
Not blocking up air bricks designed to ventilate (both newer & older homes) or reducing the size of the air brick if it is causing a real issue with drafts
Or simply opening windows slightly at times of very high moisture creation (showers, cooking, ironing,  drying your washing outside or in a dryer and not on radiators etc..)
By keeping your home at a warm stable temperature throughout the year (and this doesn't have to mean having the heating on 24/7) not only keeps you comfortable but it doesn't allow the moisture in the air to condensate.
So it doesn't hit cold walls, windows or sills leaving water droplets which then lead to mould.
Damp
Problem –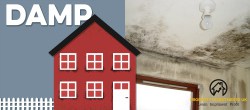 Dampness can lead to Mould also but generally shows as wet patches on a wall and occurs when a fault in the basic structure of the building let's water in from the outside.
There are generally two types of damp
Penetrating damp which occurs if water is coming through the walls, roof or chimney. This can happen at times of heavy rain and may take a while to show, or if there is a water leak from a pipe or other water source.

Rising Damp

occurs if there is no damp proof course in a property or if the current one is deficient in some way. A damp proof course is a barrier stopping moisture in the ground being drawn up to the floors and walls.
Solution –
As damp is generally caused by the fabric of the building, fixing this will generally be down to your landlord, and luckily both of these types of damp are easy to treat.
Once you have seen the issue you should ask your landlord or letting agent to repair it as soon as possible, this way it stops any further damage and any potential to lead to other hazards.
Sometimes damp can occur over a prolonged period of time and it doesn't get spotted until it's too late and the damp starts to show.
So as a tenant ensuring you're aware of these potential issues and looking out for early signs is a good way to protect your home.
If you're viewing a property for the first time as a potential new home and you spot signs of damp, then make your letting agent or landlord aware of it immediately so it can be fixed before you move in.
If it's your current home, and damp has started to show, then these issues might be spotted when your letting agent or landlord carries out an internal inspection (usually every 3, 6 or 12 months) but in case they are missed, make sure you make them aware as early as you can if you spot any signs damp as mentioned above. This will protect your home and make it a more comfortable environment to live in.
Space, Light & Noise
Problem –
Overcrowding or inadequate space in a home can affect your health and increase the risk of infections, accidents and make a home less comfortable to live in.
Elements like
Minimum bedroom sizes
Natural light from windows
Number of bathrooms or toilet facilities
Are usually key issues in overcrowded properties.
Solution –
This can be generally avoided by ensuring the property suits your needs very early on in your first viewing stage.
If you're a family renting a house or an individual renting a flat or smaller property, this is generally less of an issue as you will have all of the space to yourselves and won't be sharing these areas.
It can however be a common problem when it comes to shared accommodation or HMO's (RLA – What is a House of Multiple Occupation?).
So it's important if you are renting a room or shared accommodation, that you make sure you ask questions regarding how many people are sharing facilities (toilets, baths/showers, kitchens etc…) and view any property you are considering renting to ensure it has natural light in the bedrooms and the room sizes are sufficient for your needs.
If during your tenancy the property gets overcrowded and space, security, light & noise becomes an issue then make sure you raise the problems to your letting agent and/or landlord immediately.
Landlords have legal obligations to ensure that they adhere to minimum health and safety requirements.
If they breach these then it's important you know your tenant rights and how to resolve the problem.
Security
Problem –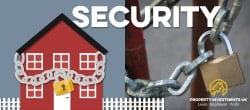 Feeling secure and safe in your home is paramount,you shouldn't have to worry about entry by intruders or feeling unsecure.
Unfortunately homes are a common target for thieves and rented property is no different.
Solution –
Most modern doors and windows now are very secure. Double glazing, improvements in locks & solid front and rear doors are all very well protected from being vulnerable to intruders.
Even older doors and windows can be made sufficiently safe and are suitable as long as
The locks on them are up to standard
& the frames and glass are strong enough to protect from intruders.
Also some very simple checks you can do on the property are
Ensuring the windows and doors shut properly
Check for previous signs of possible break-in's like cracks in frames
& Check the locks on key entry and exit routes to make sure they are in working order.
Potential Accidents In Rented Property
Floor and paths in good order
Problem –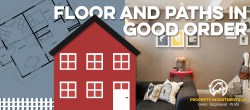 Falling over uneven ground is a common risk in any area and your rental property will be no different. Baths & showers, stairs and low balconies are all higher risk areas, especially if you're elderly. Floors & pathways can also be common trip hazards
Solution –
Avoiding trips or falls is best tackled by cooperation between your landlord and yourselves as the tenant, and involves a balance of common sense and best practice for maintenance & standards.
Your landlord is responsible to ensure your property is safe, but it's important to ensure that as a tenant you're also aware about maintaining your home to a standard that removes common trip hazards.
If you spot any issues like
Uneven ground
Loose stair rails
Frayed carpet thread
Or other trip hazards
You should make your landlord/letting agent aware of them immediately so they can rectify the issue.
Plug sockets are loose
Problem –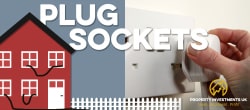 Old and damaged plug sockets or faulty wiring can lead to electrical hazards, which ultimately can cause shocks or injury.
Solution –
Trying to fix or repair these items yourselves is very dangerous and should only be carried out by a qualified electrician.
If you notice any problems associated with electrical wiring or plug sockets in your rented property, you should contact your letting agent or landlord immediately so they can arrange an electrician to investigate and fix the problem for you.
Safety Requirements
Gas Safety
Problem –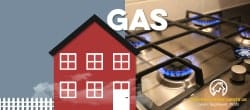 Gas appliances can be dangerous when not maintained, and gas leaks can be fatal, so there is a legal requirement for your landlord to ensure that they carry out a regular gas safety check at least annually.
Solution –
To ensure that all gas appliances are working correctly in your rented home, a yearly gas safety check (and certificate issued) should be carried out by a qualified Gas Safe engineer.
Your letting agent/landlord should arrange this and contact you annually so it's important to allow them access to carry out this essential safety check.
If you haven't had a recent inspection, it's recommend to contact your agent to ask when the last one was done and when the next on is due.
In addition if you ever smell gas, there could be a leak, so you should contact the National Grid immediately and open all windows to allow for ventilation.
Smoke & Carbon monoxide Alarms
Problem –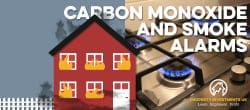 Carbon monoxide is a very poisonous gas, which has no smell or taste so is very hard to spot if you have a leak. Breathing it can make you unwell and it can even kill.
Solution –
From October 2015 Landlords will be required by law to ensure that their rental properties have installed a working smoke and carbon monoxide alarm.
If your rented home doesn't currently have these installed, contact your letting agent or landlord immediately to ensure they can get these installed for you.
Electrical Safety & Certificates
Problem –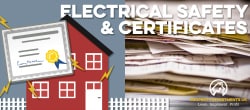 As with damaged or broken sockets, other electrical items in your home can carry risks. Any items that are provided by your landlord should be maintained and all the electrical installation within the property should be safe.
Solution –
Landlords are required by law to ensure that all electrical installation within your rented property is safe.
This is separate to them carrying out a periodic inspection report, as this currently isn't a legal requirement in itself for Landlords across all rented Properties.
However many local councils do require landlords to do these as part of selective or additional licensing schemes in key areas.
So if your rental home falls within a licence area, you're landlord has a legal obligation to carry out a Periodic Electrical inspection report.
To see if your property is within a licensable area, simply contact your local council and they will advise you if it is and what your landlord is responsible for in addition to the above.
It is also a legal requirement for your landlord to get a periodic inspection report for your home if your living in shared accommodation (for example room lets) and the property is a HMO's (houses of multiple occupation).
Repairing Obligations
To maintain a healthy and safe home it's the combined responsibility of both your landlord and yourself as the tenant. Where issues tend to arise, is when one party fails to carry out best practice to ensure the home is maintained.
The above Guide gives an idea of common problems and hazards found in your current or potential rental property, along with solutions to solve the individual issues and how to avoid them.
In addition further guidance on repairing obligations and which party is responsible can be found directly from the Government Department for Communities and Local Government Website.
A sample of which is provided below:
" Even if your tenancy agreement is silent about repairs or says something different this cannot override the law.

Although hazards may result because a property is in need of repair, in general, the council cannot directly get involved to require a landlord to comply with the repairing obligations.

You will need to go to the county court for that and to make any claim against the landlord for disrepair.

You should note the landlord is not required to carry out repairs where you or your family have caused the damage.

However, a landlord has a right to carry out repairs and you must allow access.

You cannot be charged for the repairs unless you caused the damage. "
According to Section 11 of the Landlord and Tenant Act 1985, the landlord is always responsible for repairs to:
the property's structure and exterior
basins, sinks, baths and other sanitary fittings including pipes and drains
heating and hot water
gas appliances, pipes, flues and ventilation
electrical wiring
any damage they cause by attempting repairs "
Resources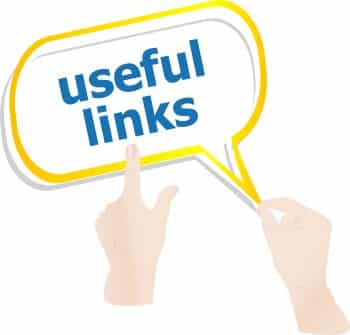 For a complete list of all resources referred to and noted in this Guide, please see below
>   RLA – (Residential Landlords Association)
>   Gov.uk – (Private Renting- Your Rights & Responsibilities)
>   NICEIC – ( Regulatory Body For Electrical Contractors)
>   NHS – (Carbon Monoxide Poisoning)
>   Gov.uk – (Tenants Safer Under New Measures)
>   Electrical Safety First – (Advice for Landlords)
>   Electrical Safety First – (Periodic Inspections Explained)
>   Salford Council – (Tenant Handbook)
>   Gov.uk – (Renting a HMO)
>   Gov.uk – (How To Rent A Safe Home)
Ready To Invest?
✔ Market Beating High Yields
✔ In Growth Areas
✔ Covered by our 3 stage guarantee
✔ Personally hand selected and picked to give you the best selection of UK Property deals in every category
Click Here To See Our Live Property Deals